WHAT I OFFER
After becoming a professional photographer I very quickly decided I wanted to specialize in specific genres so that I could channel all my creative efforts into making the best images I could. I also want to shoot what makes my heart happy and things that move my soul.
I shot my first birth at just 5 weeks post partum and instantly fell in love. This was almost 7 years ago and birth stories are still my favorite thing to shoot. I love the raw, real and messy moments. I love the discovery of strength, new love and even the overcoming of disappointment when your birth doesn't go your way. I want to create art out of your most vulnerable and raw moments. I hope you'll let me <3
Let's document this amazing time in your life with an outdoor session in beautiful Hawaii where the focus will be on your unborn baby, and also celebrating the beauty of motherhood and love. I'm here to help you every step of the way, which means picking an awesome location and what to wear, and recommending flower vendors. Underwater maternity is also available if that's your jam.
Underwater Maternity brings my soul to life! I love the ocean and being completely submerged and would love to document your beautiful maternity body in the clear waters of Hawaii. You must be a strong swimmer to qualify for this shoot and I always start on land first then hop in the water.
I love working with families who don't want those perfect boring shots! I want your kids to have fun, I want you to love deeply and I want dad to leave with a smile on his face. If this sounds like what you want too, then let's work together!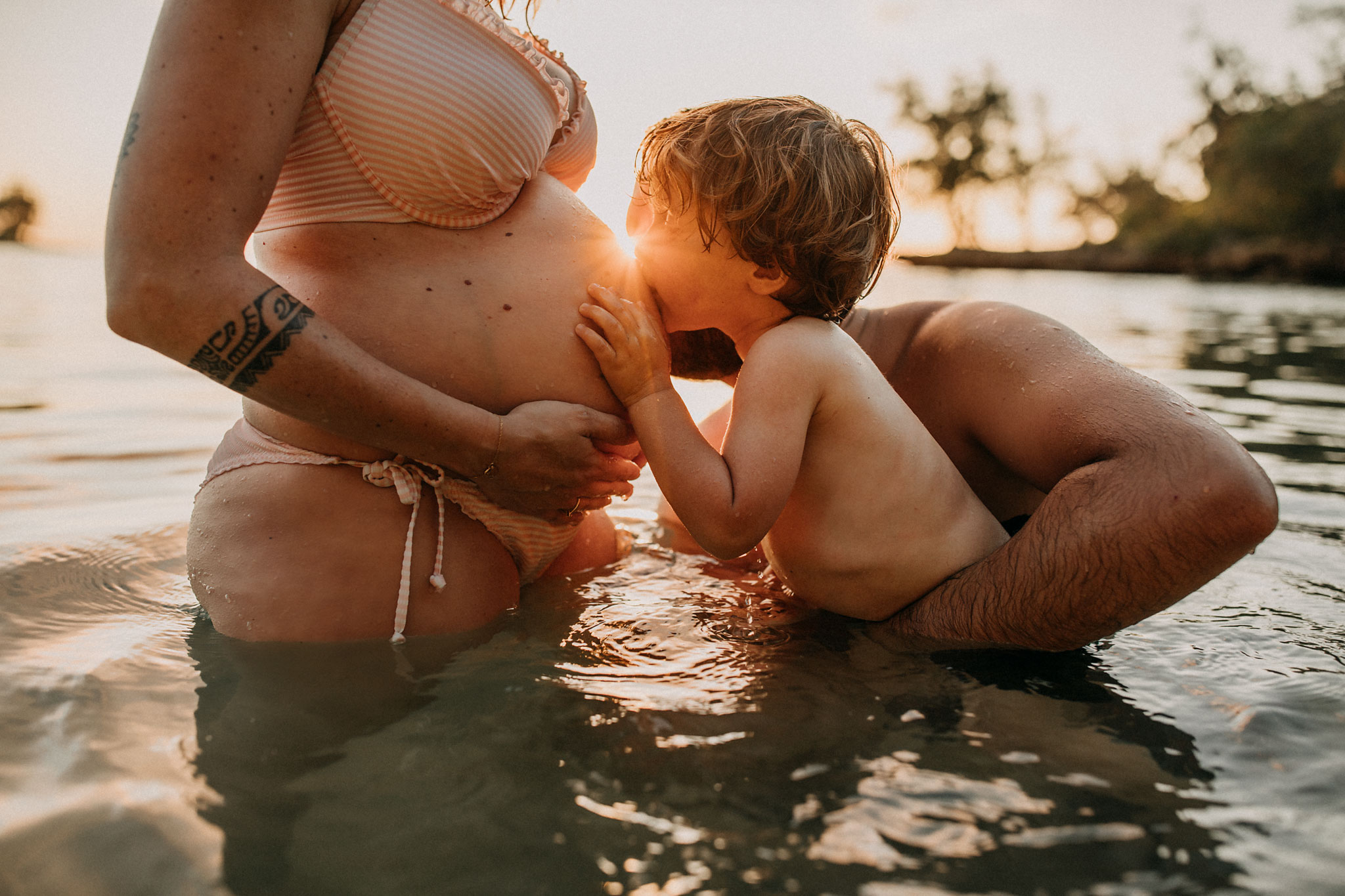 I love traveling to the outer Hawaiian Islands to capture families and babymoon sessions. If you're coming to Maui, Kauai, Big Island or even the less visited Molokai and Lanai, and would like to fly me over to shoot with you, I'm always down for that!